ETHS - Evanston Township High School

2019 Homecoming Game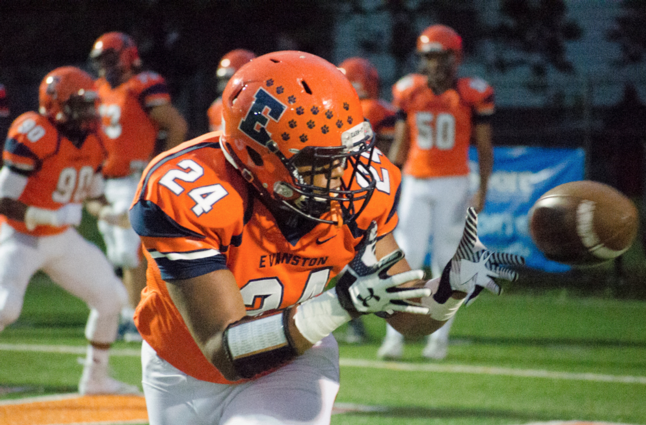 Our wonderful classmate Tanya M. Robinson is organizing a gathering for class of 1974 alums and their guests at this year's Homecoming football game against Glenbrook North on Friday, September 27th. Of course, the game will take place at Murney Lazier Field, 2201-2319 Church Street in Evanston.

The Freshman / Sophomore game begins at 5:00 p.m., and the Varsity game begins at 7:30. Arrive early for the best seats, since the homecoming game is usually sold-out and seats cannot be reserved. Plan to gather in the bleachers near the 50-yard line.

Members of our class will receive complimentary admission, and their guests can buy tickets at the door for $5.00. However, admission will be free for anyone bringing two items of non-perishable food for donation to local food pantries. All of our classmates are encouraged to bring food donations.
Please RSVP on Facebook or by email to Tanya at tanya.robinson919@gmail.com.

Tanya would like those attending to plan also to attend a post-game gathering, and will welcome your suggestions for a venue either in your comments here or by e-mail at tanya.robinson919@gmail.com.
Details also at https://www.eths.k12.il.us/domain/273

Check back here for details on the post-game gathering.